Remembering Marshmello 
A&E's artist spotlight: Christopher Comstock (Marshmello)  
May 1, 2023
Does anyone remember Marshmello? That one artist that went "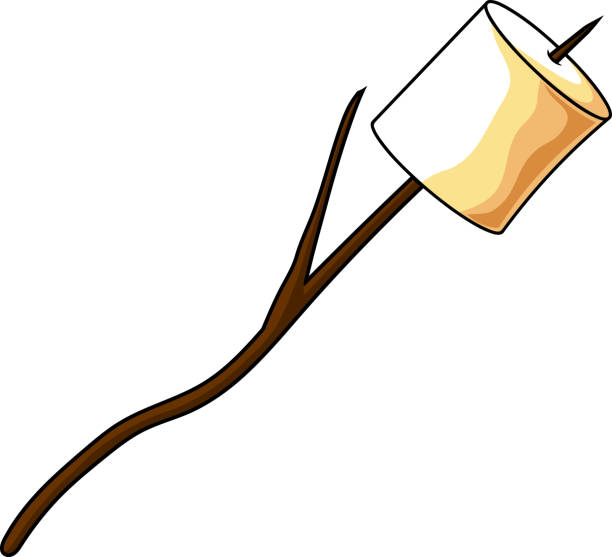 "? Yeah, me too. Yeah, that's right, you students of Lotus School for Excellence we are going over another artist. Today's Spotlight, Christopher Comstock, better known by his stage name "Marshmello." Now this Marshmello guy has put out some pretty alright music, pretty great, I dare say. You can love him or hate him, but you can't deny that he's a pretty great artist. 
Remember when I said, "This is just the beginning—the beginning of articles featuring famous artists that everyone knows and shall appreciate?" Well, moving on to our second artist feature, here we go.
Wait, Marshmallow? Like the candy?
Nope, Mashmello! Now I know for a fact you guys have heard about him once, twice, or thrice. Yeah wasn't there some digital concert somewhere about him? Yeah, I know you know what I mean. But, if you really need to know, Marshmello is a masked DJ and producer who "makes groove-oriented, synth- and bass-heavy electronic dance music that found mainstream crossover success in the late 2010s." (Allmusic.com). His mascot and logo were also widely recognized and he at one point made it mainstream. His songs played on the radio countless times. 
Some of the Songs
Wolves

(2017)

Happier

 (2018)

Friends

(2018)

Chasing Colors

(2017)

And more!
(From left to right singles: Friends, Happier, Wolves, Spotify)
Here are some of his albums  
Joytime 

Joytime II 

Shockwave 
A Brief  History 
So what's the story behind the masked singer? Or dare I say, masked DJ? According to (Allmusic.com), Marshmello began his career in music by posting remixes of other songs to his SoundCloud around 2015. He also began to post his own original songs. "Soon he was drawing fans and gaining vocal support from peers like Skrillex." Following this, he had shows at events like the "Ultra Music Festival" and California's "HARD Day of the Dead Festival." 
In 2016, Marshmello released his first album which had all of his previously released tracks, titled, Joytime. This album reached number five on the Billboard Electronic/dance albums chart. It also reached number one on the digital top electronic albums chart. In 2017, he began to do collaborations with other popular artists. These collaborations also continued throughout 2018. These collaborations included: Khalid; Selena Gomez; Anne-Marie; Bastille; and more artists! 
As mentioned before, these songs were played over and over on the radio. They reached high spots on the Billboard charts for singles. You could say, everyone loved them. But if most people knew Marshmello and perhaps even liked him, why does no one talk about him as much anymore?
He went from a Marshmello to a burnt one (heh.)
That was a joke, please laugh. So Marshmello didn't completely fall off, but if you compare his peak days to today. Wow, that's what I call a prime example of a difference. He still makes music and performs today, with his latest album being Shockwave (as of the time of writing this article) which was released in 2021. But where is he in the mainstream? Based on the trends and charts I came across, I would say his popularity began to decline around late 2019 to early 2020. 
While I am no expert in the music industry, I would have to say that this was due to new artists coming into the mainstream. Such artists like Billie Eilish, Lizzo, and Lil Nas X were gaining traction during this year and eventually stayed in mainstream releasing songs up to today. Not to mention his 2019 Album Joytime III had collaborations with artists, Slushii, Flux Pavilion, Elohim, and Wiwek. These were pretty good artists to collaborate with, but for mainstream audiences, these were a bunch of "whos."  And when you go from collaborating with beloved and popular artists to artists that only a few people listen to, it's no question that you would begin to see a decrease in popularity.
In 2021, his Shockwave album had artist appearances with Juicy J, Megan Thee Stallion, Subtronics, and others. This was a pretty solid line-up but it wasn't much to return him to mainstream. As of writing this article, he still makes music, performs, and even collaborates. This latest collaboration (again as of the time of writing) is Farruku. Not to mention he still is able to gain thousands and sometimes even billions of views on his Youtube channel. All in all, it is safe to say that Marshmello and his music are not "dead," it's just that he is not quite as popular as he was before 
That ends this article! Are you going to re-listen to Marshmello? Or give him your first listen? Give it a go while you eat marshmallows. Although, I don't know what he'll think about that if you do. Is it cannibalism for him? Eh, it doesn't matter! Play some of the peak songs and I guarantee you, you'll be stoked. But what do you!-Have to say about him?